We've all seen and often chuckled at them. They're everywhere. A poorly chosen headshot photo often leaves a first impression that's simply too strong to overcome. (Insert mental image of a 'busy professional' on cell phone. Yikes.)
One of the trickiest aspects of getting the image is that the guidelines for a good headshot vary from one industry to another. A yoga instructor might be sending the right message with a well-done action shot, but how about a school administrator? For him or her, a traditional headshot featuring formal work attire likely is the safest, most effective choice.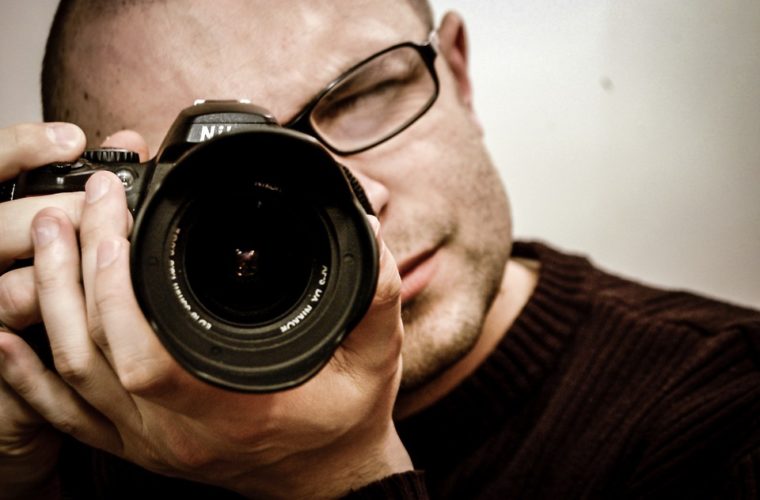 Loan Officers and RE Agents have their own unique factors to consider when seeking a high-impact headshot photo.
Why is a Headshot So important?
There was a time, many years ago, when a RE Agent or Loan Officer might only see his or her headshot in a few different places: a flyer, a newspaper ad, and perhaps the Yellow Pages. That was about it.
Today, with the advent of Social Media, internet marketing, E-mail Campaigns, and other media, your headshot photo can be found in dozens of places. Here are just a few of the landing spots:
LinkedIn
Facebook
Twitter
Zillow and other Real Estate platforms
Personal or Work Blog
Website
Online ads
Business cards
Billboards
Drip Emails
Co-Branded Flyers
The reach of these tools far exceeds anything that mortgage and Real Estate professionals have had at their disposal in the past. This is a wonderful benefit, but it also intensifies the importance of your headshot. A poor choice will be seen over and over again across a wide variety of media.
Recent studies have shown that face perception affect humans' judgments about the people around them. A person's face greatly affects how we see that person's character, trustworthiness, aggressiveness, competence, strengths, weaknesses and ability to lead.
In other words, in an era of Real Estate featuring so many visually based marketing opportunities — with so many RE Agents and Loan Officers to choose from — it pays to have the right headshot.
Best Practices for Real Estate Headshots
Here are some best practices for obtaining an image that will communicate to your prospective customers you are confident, capable, truthful, and eager to earn their business.
Don't use an outdated photo. You know that great headshot that makes you look especially trim, with fantastic hair and virtually no wrinkles? It's a great look, but there's a problem: it was taken 15 years ago.
Using an outdated headshot photo may help soothe your vanity, but if it's not representative of who are today, then it's doing you and your brand a disservice. Potential clients want to meet the person they were intrigued by when they saw your ad. THAT is the person they want to work with.
Hire a professional. You wouldn't hire someone who merely read a few articles about the IRS to do your business taxes, so why would you ask someone who only dabbles in photography to take your highly important headshot photo? You need either an established professional photographer or a friend/acquaintance who has significant experience shooting headshot photos as a hobby or freelance gig.
Beyond simply being a professional photographer, the person you hire must have experience shooting and retouching headshot photos — and should be able to show you examples of those skills put to work on previous projects.
Hiring an established professional won't be cheap, but it's a worthwhile investment.
Location matters. Choosing a spot with the right background is important because the wrong choice can be extremely distracting. When there's too much going on behind your face, it takes away from the underlying premise of your business portrait: to visually showcase the characteristics you have and that your potential clients need from an RE Agent and Loan Officer.
At times a background with beautiful scenery is appropriate, but only if it's subtle, purposefully out of focus and helps explain the type of property you strive to sell.
Clothes shouldn't take center stage. If what you're wearing in a headshot is the first thing people notice, there's a problem. Busy patterns, outlandish color combinations and/or too much skin unnecessarily draws potential customers' attention away from what really matters: your smile and character.
An RE Agent or LO's best bet is business attire that is classy, well-fitting and accurately reflects the region in which he or she works.
Rediscover your real smile. For many people, the smile that they routinely force for photographs is vastly different than what they show during natural conversations with friends of family. It's an unfortunate habit, especially considering the importance of headshots in Real Estate.
A seasoned photographer should have skills and tricks to coax your very best, authentic, and most natural smile — one that showcases your real personality.
Don't get too creative. There are many areas of life for which creative, "outside the box" thinking is a good idea. Real Estate headshots is generally not one of these areas.
Yes, you can work to ensure that the background or location of your image truly "pops" and reflects your work. However, too much creativity takes away from the goal of connecting with and instilling trust with potential clients.
LOs do themselves a disservice when they replace a standard, well-thought headshot with something off the wall, such as an action shot of snow skiing or an impromptu photo snapped with a phone after a long mountain bike ride. Usually this type of photo leaves the person's face either too small to see or too sweaty and dirty to recognize. It will also leave the potential customer confused… not good.
Leave room for cropping. With so many places and media where your headshot will be displayed, it needs to be large; have high resolution; and leave ample room above, below, and to the right and left of your head.
A large photo with lots of background can always be condensed or cropped down for social media platforms and other small formats. However, there's nothing you can do to scale up an uncommonly small headshot photo for uses that require a big, super-clear file.
Ask your photographer for a few different sizes and file formats. For instance, for digital use, you'll only need a headshot image that is about 400 pixels wide by 600 pixels tall, at 72 pixels per inch (PPI). On the flip side, you'll need a much larger, higher-res version —for printed materials, billboards and the like.
Ready to TAKE ACTION? This task is hard – but worth it: take your current headshot photo and ask a few people you trust for their honest opinions of it. Do they have some suggestions for you? Talk about the principles outlined above for great headshot photos; does your current photo incorporate these best practices? If not, identify a photographer and set an appointment; let's get the Real You on your next headshot image!