This week I had the privilege of speaking with Theresa Springer of Eagle Home Mortgage.  Theresa is an experienced Originator and Sales Manager who brings us a wealth of knowledge in the areas of marketing, sales, efficiency, and relationships.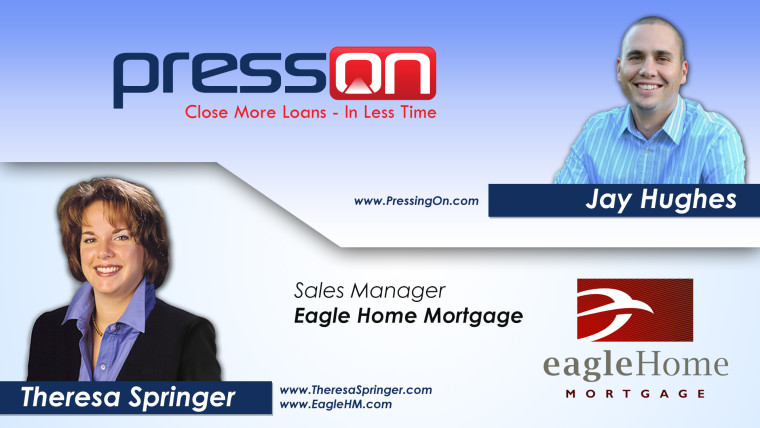 Jay's Interview with Theresa Springer
In the interview, I asked Theresa to share a few of her habits and best practices that have helped her become a top producer in the mortgage industry.  We covered a range of topics, including Social Media strategies, building relationships with RE Agents, as well as how she overcomes objections.